Horsefly Farm High Achievers
When we breed or sell a horse, the story is just beginning! Here are a few "high achievers" that have come from Horsefly Farm.
---
Name: HFF Docs Poco Alydar
She went to her third dressage show on May 30, 2010. She scored a 71 in Intro B Dressage and a 68.7 in Training Level 1 Dressage. She put forth a solid effort to also win the high score for the day at HyCourt Farm.
Owner: Horsefly Farm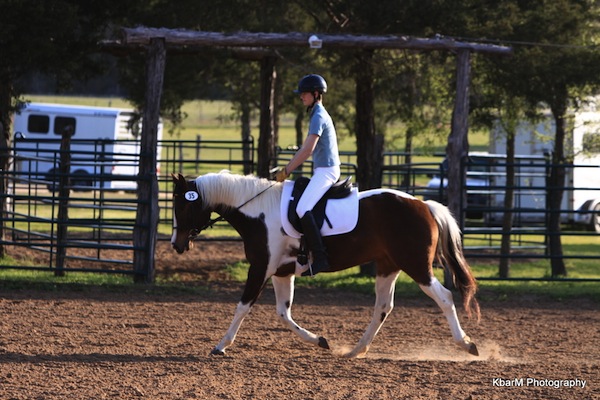 Name: HFF QT San Lena Chic
She was shown in the Pinto World Show 2009. She was 4th in the Open Reining (highest placing Jr. horse) and World Champion in the Amateur Reining.
Event: Pinto World Show, 2009
Owner: Corby & Lisa Walton

Name: HFF Miss Boston Babe
Event: World Barrel Race Assn, 2006
Owner: Julie Geeslin, Bastrop, TX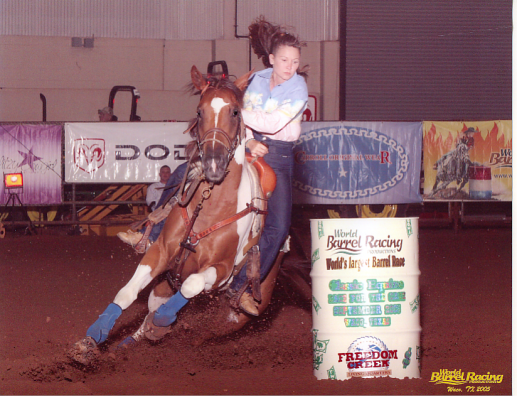 Name: HFF Alydars Chocolat (23 days old)
Event: BFRC Open Show, 2007
Owner: Horsefly Farm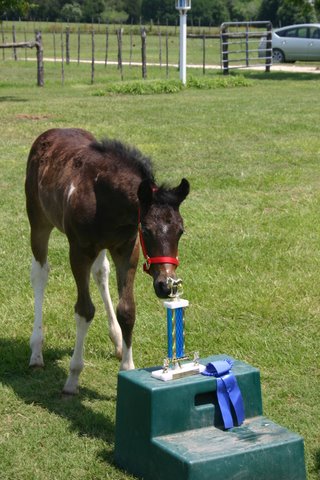 Name: Alydars Lena Skip
Event: South Texas Pintos, 2002
Owner: Horsefly Farm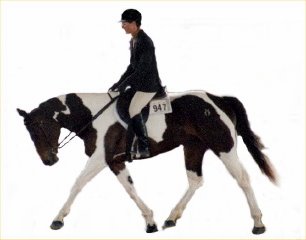 QT Mya Azul (2005 mare) with Kaylee Chaney, her 15-year-old trainer. This filly was a yearling lungeline champion, and is now going to be a 2 year old snaffle bit 4-H futurity project horse. She is going well under saddle, and won her first Trail class last week in youth. She placed 4th in youth western pleasure, all in her first show under saddle.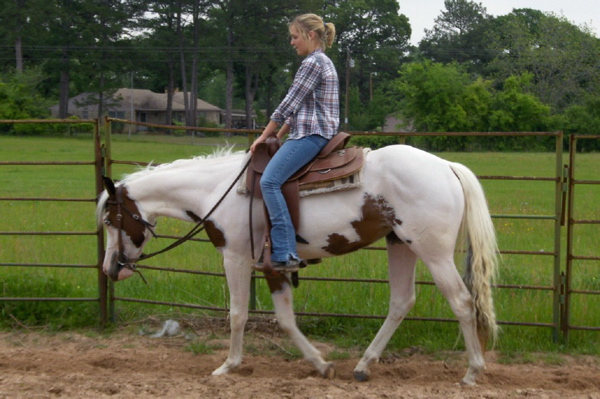 Skips Flyingcolors (1996 gelding) with Elizabeth Byrne of Bryan, TX aboard. Pony club competition after one year of training for both horse and rider.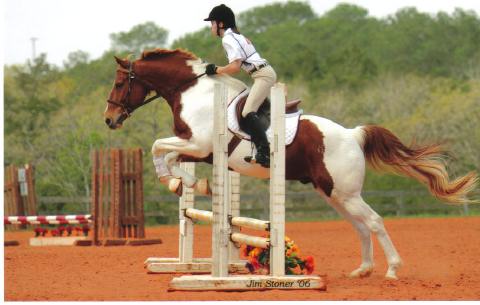 HFF Half a Dash (2003 gelding) and Taylor Langle, of Bastrop, TX. Taylor completed her playday series at the Bastrop Family Rodeo Club in Bastrop in June. Taylor & "Flash" won first place in the series and will be receiving a new saddle from BFRC.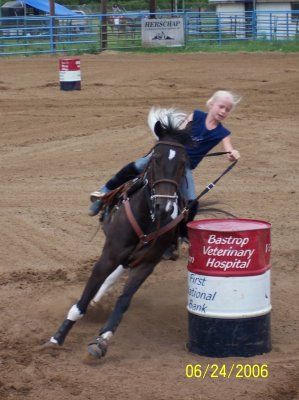 Dixie Diamond Gal (2002 filly) and Stephanie Gilliland, of Theodore, AL